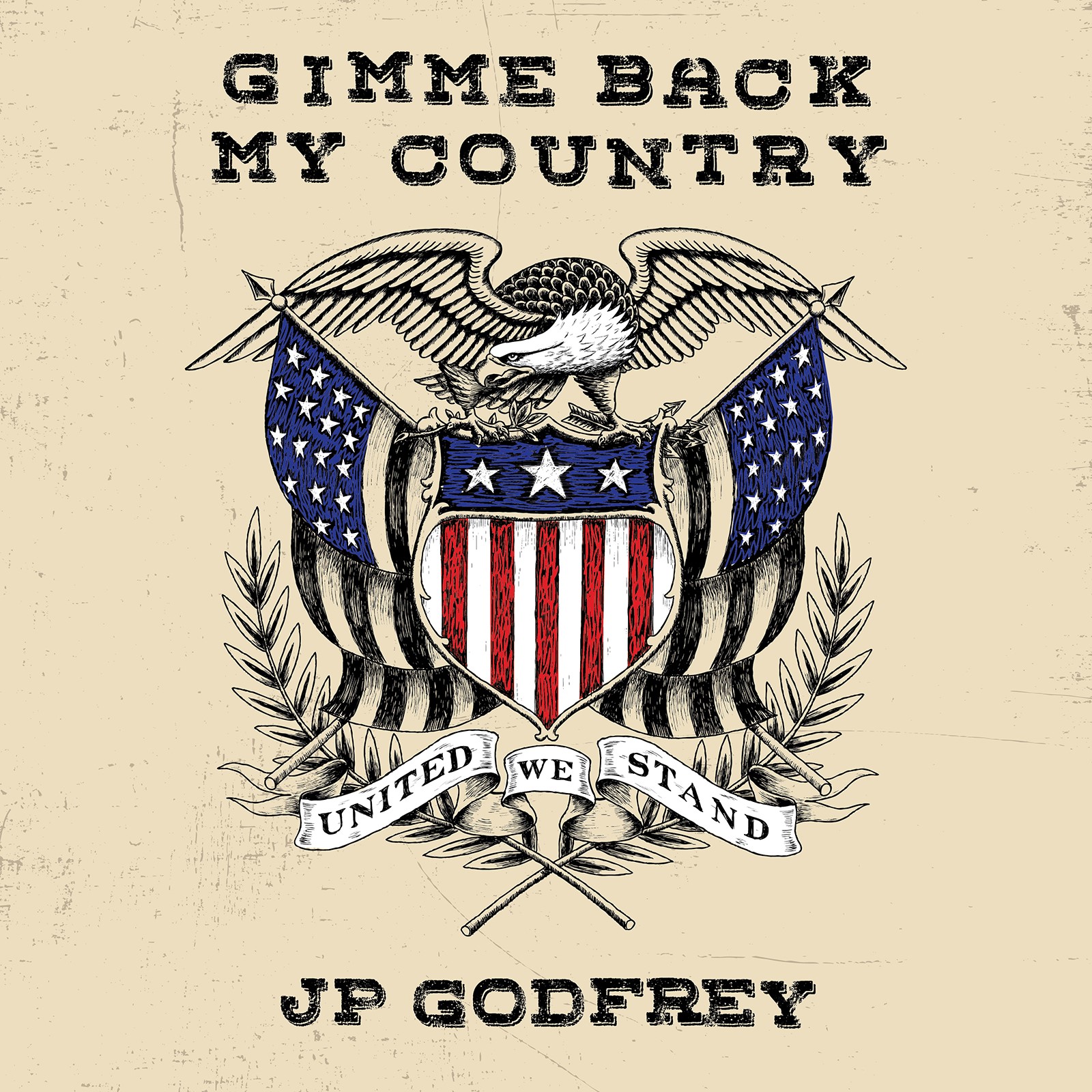 In the world of music, artists often use their platform to express their views and inspire change. JP Godfrey, in his latest song and video titled "Gimme Back My Country," not only delivers a powerful musical composition but also presents a call to action for our nation to revisit its core values, emphasizing the importance of belief in God. This blog post explores the various elements of the song and sheds light on its underlying message.
1. Musical Composition:
JP Godfrey, known for his ability to blend heartfelt lyrics with soulful melodies, continues to captivate audiences with "Gimme Back My Country." The song is built on a foundation of catchy rhythms and mesmerizing vocals, allowing listeners to easily connect with its powerful message.
2. Emotional Lyrics:
The lyrics of "Gimme Back My Country" succeed in creating an emotional connection. Godfrey's profound words express a heartfelt yearning for a return to the guiding principles that once defined our nation. Through poignant lines, the song calls for a revitalization of the core values that have shaped our history.
3. A Call to Action:
One of the primary messages of "Gimme Back My Country" is the urgent need to reintroduce God into the fabric of our society. JP Godfrey's lyrics convey a profound desire for the recognition of God's presence in all aspects of life. The song encourages individuals to reflect on their own lives, communities, and the broader nation, urging a collective effort to embrace faith and core values.
4. Sparking Reflection:
"Gimme Back My Country" sparks an important dialogue about the current state of our nation and the potential consequences of removing God from various aspects of public life. The song challenges listeners to reflect upon the impact of secularism, encouraging a renewed commitment to faith and the values that once united us.
5. Inspiring Change:
By reminding us of our roots and the values upon which our country was established, JP Godfrey hopes to inspire positive change. "Gimme Back My Country" demonstrates that with a shared belief in God and a dedication to core values, we can work together to create a stronger and more harmonious society.
Conclusion:
JP Godfrey's "Gimme Back My Country" encompasses much more than a catchy tune; it carries a deeply meaningful message that resonates with individuals who share the belief in restoring our core values and embracing faith. Through its musical composition and emotionally charged lyrics, the song serves as a call to action, urging listeners to reflect on the need to reintroduce God into our daily lives. By doing so, we can hope to create a brighter future for our country, rooted in unity, compassion, and shared values.
- J. Marc Bailey